Territorial Music & Arts Celebration
The Salvation Army | USA Western Territory
Territorial Leaders Commissioners Douglas F. and Colleen Riley
The USA Western Territory's ENCORE! Music and Arts Celebration hopes to:
Develop musicians and creative artists.

Provide a goal that will help motivate soloists and groups to strive for excellence.

Provide opportunity for participation at the corps level on a regular basis.

Help soloists, groups, and leaders to focus on doing their best to glorify God.
Corps officers and group leaders should help by finding opportunities to participate regularly at the corps and in the community. The ENCORE! program is not meant to relate to one or two special weekends but is meant to help in the development of music and arts for worship at the corps on a regular basis. 
Leaders should keep the program in perspective. Friendly competition is everywhere and expected. Win or lose – participation is the key. Work hard, enjoy being together and share those gifts to glorify God in a positive and encouraging manner.
Each person has something that they can develop and give as an offering to the Lord.  Let's encourage participation in every opportunity that provides a way to find and develop the talents the Lord has given. 
Let's help our young people learn how to be gracious and supportive of each other, learning at an early age the proper response to the use of their own gifts and the gifts of others as taught by the Apostle Paul in Philippians 2: 3-4:
"Don't do anything from selfish ambition or from a cheap desire to boast; but be humble toward each other, never thinking you are better than others.  And look out for each other's interests, not just for your own."  (Today's English Version) 
Participation in ENCORE! also provides opportunities for other life lessons. ENCORE! can help in the development of self-assurance and confidence.  It can help our young people to understand the importance of proper preparation and of presenting themselves in a positive way.  Those in groups can learn the importance of a collaborative creative process – that each part of a group can contribute to the overall presentation of the whole group.   
Who Should Participate in Encore? 
We hope that the ENCORE program will help corps growth.  Prospective Junior & Senior Soldiers are both allowed and encouraged to participate.  However, young people are not to be brought in just for this event.  They should be attending the corps on a regular basis with the aim of becoming a Junior and Senior Soldier. 
Special Competition Rules:  
If a soloist or group receives first place for two consecutive years in the same level, they must take a year off from participating or compete in a higher level.   However, if they were the sole competitor in their category in one of those 2 years, they may still compete in their category. 
Territorial Encore Competition
June 10, 2023
Cerritos California
Divisional Encore Competitions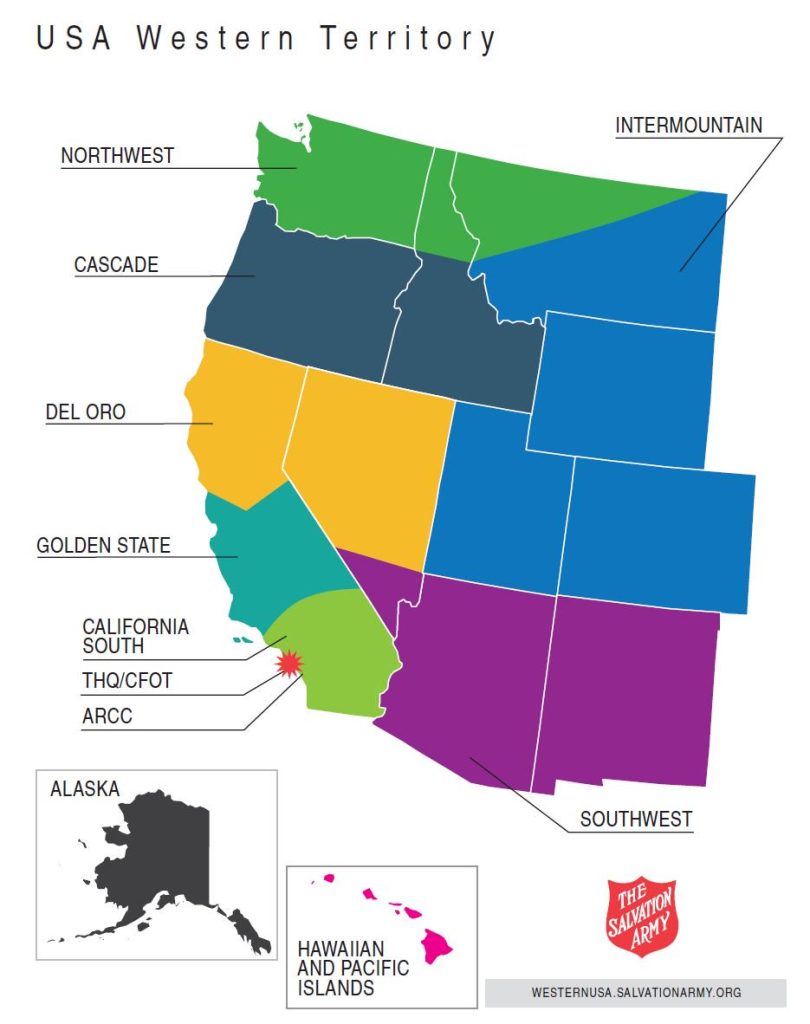 Alaska Division – 
Cascade Division – April 29, 2023
Del Oro Division – April 29, 2023
Golden State Division – May 6, 2023
Hawaiian and Pacific Islands Division – March 11, 2023
Intermountain Division – April 15, 2023
Northwest Division – April 22 & 29, 2023
Southern California Division – April 29, 2023
Southwest Division – April 1, 2023